May 8 – 13, 2023
Nairobi, Kenya
Harvesting the fruits of Africa regional work 
The Africa pre-Assembly will help enable delegates to take part fully in the Assembly. Delegates will gain the confidence to propose motions and amendments, and argue and debate resolutions and issues, thereby ensuring substantive discussions and good use of Assembly time and resources.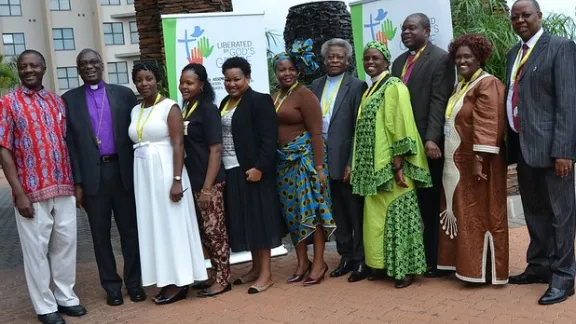 This pre-Assembly will enable a contextual reading of the Assembly's themes and issues so that delegates come to the Assembly prepared to share their part of the global story. In addition, it will compile a slate of nominees for the LWF Council, so determining the quality and effectiveness of the incoming LWF Council. It will also present a message on topical issues of concern. 
This pre-Assembly will: 
harvests the fruits of Africa regional work from Windhoek to Krakow
provide contextual reflections on Assembly themes, the highlights of which will be incorporated in the Assembly discussion
orientate participants on the Thirteenth Assembly
include worship, as well as a time to remember those within the church who lost their lives to COVID-19
present a slate of nominees for the next LWF Council 
The Africa pre-Assembly took place from May 8-13, 2023, in Nairobi, Kenya.