In this section, we will share Press Releases, background information and other useful material. We kindly ask you to respect the embargoes indicated.
For interview requests and inquiries for additional material, kindly contact the LWF communications team.
We appreciate your interest in the LWF Assembly and look forward to working with you!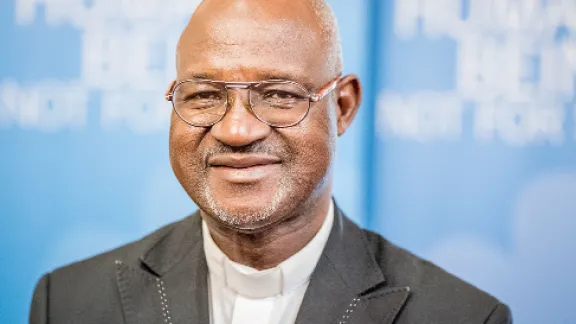 President
Archbishop Dr Panti Filibus Musa
About the President
The President is the presiding officer of the Assembly, the Council and the Executive Committee. He or she oversees LWF's life and work in consultation with the General Secretary.
The Assembly elects the President for a term of service until the next Assembly.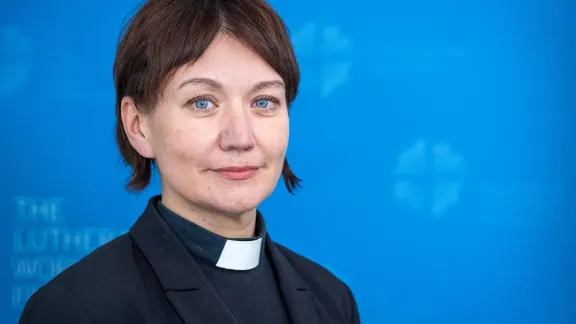 General Secretary
Rev. Anne Burghardt
About the General Secretary
The General Secretary is the Chief Executive Officer (CEO) and the Chief Ecumenical Officer for the LWF. Together with the President, the General Secretary is a public representative and chief spokesperson for the LWF. The General Secretary carries out the decisions of the Assembly and Council and report to them on activities of the Communion Office. The Council elects the General Secretary. The term of service is seven years.
We are a Lutheran communion living out our faith in church and society
Our churches represent over 77 million people from the Lutheran tradition
The LWF covers seven geographic regions and a diverse array of contexts
Promoting justice, peace, reconciliation and dignity for individuals and communities.
There have been 12 Assemblies, our highest governing body. And the Assembly taking place is Krakow is the Thirteenth one.
Including communion office, international, national and incentive staff
Our Geneva office carries out tasks mandated by our governing bodies
We receive funds from member churches and different partner organizations