Registration for the Assembly is complete 
The LWF is looking forward to receiving delegates from member churches at the upcoming Assembly in Krakow, Poland. The Assembly office has been working with delegates and participants to ensure registration through the online portal. 
You can still follow the Assembly directly through the livestream. Details will be made available closer to the event.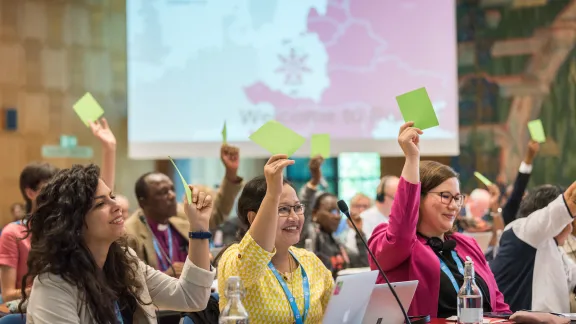 In her invitation to member churches, LWF General Secretary Anne Burghardt said, "I look very much forward to our gathering as a global communion." Referencing Colossians 1:17 she said, "May it be an occasion to experience that in Christ, all things hold together." 
Depending on size, churches can nominate between one and seven representatives. Churches should adhere to the quota of 40 percent men, 40 percent women and 20 percent youth. By adhering to this commitment, churches are collectively complying with the shared commitment for inclusion, Rev. Burghardt said.