September 8 – 11, 2023
Wisla Malinka, Poland
Young people learning from one another and bringing their voice to the Assembly 
Youth are not only the future leaders of the church, they are important leaders in the church today.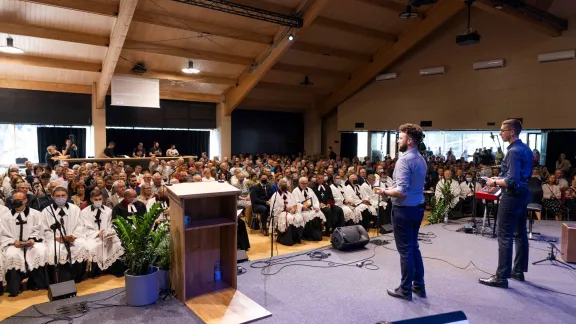 The LWF is excited to welcome young leaders from around the world to the LWF Youth Pre-Assembly Gathering in Wisla, Poland. This gathering will take place 8-11 of September 2023, immediately preceding the Thirteenth LWF Assembly. Youth delegates will also meet as a group prior to each regional pre-assembly.
Investment in youth leadership is a call of the Gospel and has also been a central commitment of the Lutheran World Federation for decades.
The youth pre-Assembly brings together LWF Assembly delegates who are 18-30 years old to worship, build community and capacity for participation in the Assembly, and to discuss their priorities and vision for the LWF going forward. At the Assembly, the group will present those priorities. LWF Assembly stewards and ex-officio young council members are also invited to attend the youth pre-Assembly. 
For more information, follow the pre-Assembly @LWFYouth on Instagram and Facebook.
Youth pre-Assembly Schedule